FIND THE RIGHT PEOPLE FOR LEADERSHIP
Using affordable, effective and reliable succession planning powered by AI
Revolutionizing Talent Pipeline Management with AI-Driven Succession Planning to enable high performing organizations
At Envision Global Leadership, we understand the pivotal role effective succession planning plays in an organization's sustained success. That's why we're thrilled to introduce SuccessionNav, a cutting-edge solution designed to revolutionize the way you approach leadership transition and development.
Unlock the Power of AI-Driven Succession Planning​
SuccessionNav is not just a tool; it's your strategic partner in identifying, nurturing, and transitioning leaders seamlessly. Powered by artificial intelligence, SuccessionNav brings objectivity, precision, and foresight to your succession planning process.
Prepare for tomorrow, today
Seamless Transitions
SuccessionNav's holistic approach streamlines transitions, reducing disruptions and maintaining business continuity. Prepare your organization for any potential leadership changes and continue to thrive even in uncertain times.
Mitigate Bias
SuccessionNav removes unconscious biases from decision-making, ensuring that potential leaders are evaluated solely on their strategic fit and potential.
Data-Driven Insights
Leverage data analytics to gain deep insights into your talent pool, allowing you to make informed decisions for your leadership pipeline.
Personalized Leadership Development
Identify high-potential employees and provide personalized development plans to help them reach their full potential.
Groom the right talent to fill key positions
Remove the bias with the power of artificial intelligence
Identify high-potential employees and provide personalized development plans
The ALII-MapTM assessment is the perfect solution for organizations looking to quickly identify and develop highly effective leaders in complex environments. It creates a behavioral profile of leadership styles in use by existing leaders.
Precision
AI has the power to analyze huge amount of data, much more than any human can!
Efficiency
It cuts down analysis time significantly, creating faster results. It is validated and reliable - predicts leader success at a 96% accuracy rate.
Mitigate bias
It reduces unconscious and conscious bias, giving more accurate results. We don't just measure people, we measure the persons' impact on the organization.
You give us the contact information of the employees that you want to assess and of raters who can fill in a quick survey about them. We contact the raters and the employees, collect the information we need, and run the assessments using our technology.
We submit a comprehensive report to you with a debrief on who is most suitable for the position you have open. We also include highlights of development gaps and potential identified in the others.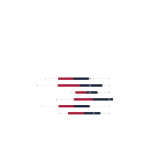 One time payment of $35,000 up-to 10 participants.
The cost includes 10 ALII-Map Assessments and one LeaderNav report with a summary of findings and recommendations.
Connect with us today to explore how SuccessionNav can transform your succession planning strategy. Envision Global Leadership is here to partner with you on your journey towards a seamless leadership transition.
FIND THE RIGHT TALENT FOR YOUR ORGANIZATION