FIND THE RIGHT PEOPLE FOR LEADERSHIP
 Using affordable, effective and reliable succession planning powered by AI
We enable high performing organizations through well matched leadership
using a patent pending AI system, ALII.
Our technology predicts leader viability for promotion through a behavioral footprint that shows their influence and reach. Our approach is based less on intuition and more on data and logic. It limits subjectivity in succession planning – creating a fact-based structured approach.
Groom the right talent to fill key positions
Remove the bias with the power of artificial intelligence
Identify high-potential employees and provide personalized development plans
Prepare for tomorrow, today with
Succession Planning​
Create a successful talent pipeline to prepare for the unexpected. Prepare your organization for any potential leadership changes and continue to thrive even in uncertain times.
Fill that brand new position
Internal promotions are cost-effective and help strengthen the existing team. SuccessionNav use machine learning to bring fast and reliable recommendations on the right talent to fill key positions in the company.
Know where your leaders stand
Want to know where your leaders stand? Our data and logic-based assessments provide unbiased insights that can be turned into a meaningful action plan.
Personalized Leadership Development
Identify high-potential employees and provide personalized development plans to help them reach their full potential.
The ALII-MapTM assessment is the perfect solution for organizations looking to quickly identify and develop highly effective leaders in complex environments. It creates a behavioral profile of leadership styles in use by existing leaders.
Precision
AI has the power to analyze huge amount of data, much more than any human can!
Efficiency
It cuts down analysis time significantly, creating faster results. It is validated and reliable - predicts leader success at a 96% accuracy rate.
Unbiased
It removes unconscious and conscious bias, giving more accurate results. We don't just measure people, we measure the persons' impact on the organization.
You give us the contact information of the employees that you want to assess and of raters who can fill in a quick survey about them. We contact the raters and the employees, collect the information we need, and run the assessments using our technology.
We submit a comprehensive report to you with a debrief on who is most suitable for the position you have open. We also include highlights of development gaps and potential identified in the others.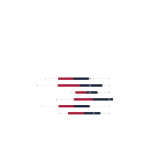 One time payment of $25,000 up-to 10 participants.
The cost includes 10 ALLI-Map Assessments and one  LeaderNav report with a summary of findings and recommendations.
FIND THE RIGHT TALENT FOR YOUR ORGANIZATION