ULTIMATE NAVIGATOR FOR WORKFORCE PLANNING
Get An In-Depth Data Driven Snapshot Of Where Your Leaders Stand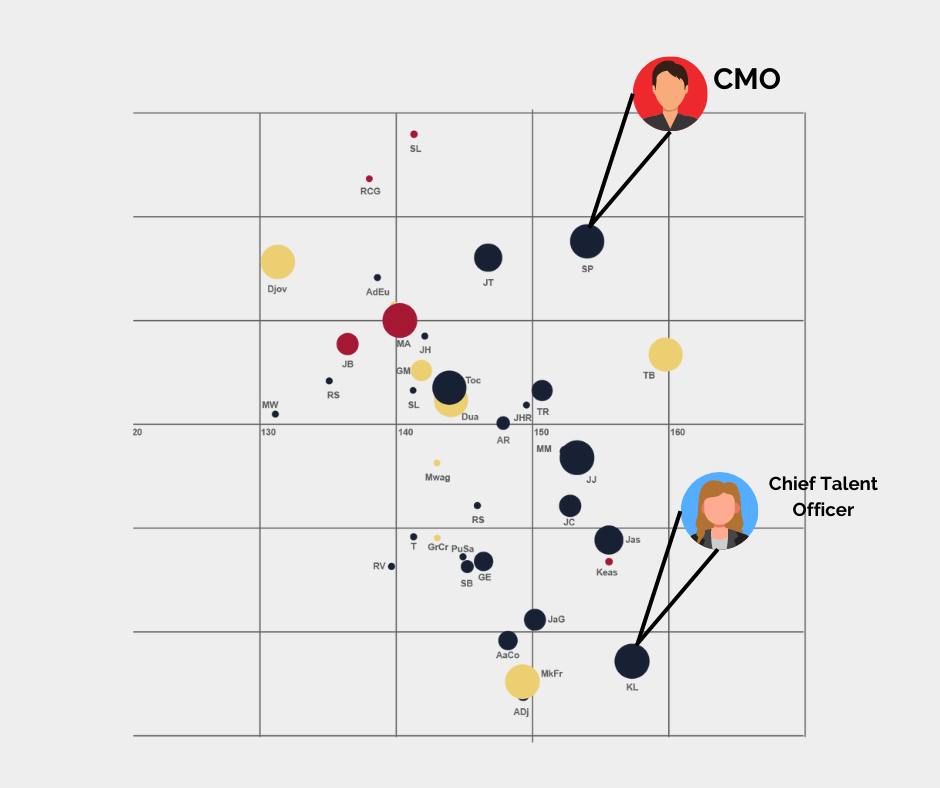 LeaderNAV® takes the base for workforce planning and leadership development beyond just a performance appraisal. It brings together multiple ALII-Map leadership assessment reports, objectively analyzing core leadership competencies of every employee.
LeaderNAV provides an easy to read bubble chart that shows—in one look—where your team members are in terms of strengths and blind spots. It provides an in-depth performance appraisal and giving your organization critical insight into its next steps.
Make informed decisions in workforce planning
LeaderNav maps leaders based on:
How frequently and consistently they show behaviors that increase organization performance.
The size of their blindspot – which is the disconnect between what leaders think they are doing and how the world sees their actions.
Presence of significance derailers – behaviors that a leader can exhibit that can harm the organization's performance.
What Sets LeaderNav Apart?
LeaderNav is an evaluation that is geared more toward team building and constructing a positive environment. Finding someone to fill a leadership position is all about identifying the candidate who's going to make the biggest impact on the people around them and LeaderNav helps you to do just that.
When to use LeaderNav for Workforce Planning
"EGL's methods work. The traditional development techniques have their place but EGL's methods allow us to target and prepare our leaders based upon their needs. We now have a process in our succession system that is efficient, trustworthy and repeatable. "
Oil & Gas Executive
Prior to this experience, I had not participated in formal executive coaching. The experience has been outstanding. I most appreciated the calm, collaborative, thoughtful, insightful, probing but not intrusive, inquisitive but not judgmental, and direct but not directive coaching style of my coach.I have become a better leader from this experience.
Senior Clinical Healthcare Executive
"My agency has been engaged with EGL for almost two years. By focusing on the utilization of data driven assessments and reporting, coupled with their leadership development programs and executive coaching we have recognize that our culture shifted and is now driven by commitment to the mission. That commitment has resulted in a doubling of our bottom line revenue. "
Marketing Agency Executive
Activate your profit enablers TODAY